We offer a variety of services to home builders, property management companies, referrals, and repeat customers.
FURNACE & DUCT CLEANING
Keep your furnace running clean and efficiently with Breathe Easy Furnace Cleaning Ltd. The method we prefer and recommend using is high pressure air. With a truck mounted compressor, we feed an airline hose into the ductwork at each and every vent entry point. We find the airline hose is best at reaching around the elbows with the ductwork, thoroughly pushing all debris down towards the furnace. Hooked up to your furnace is a large hose from the truck mounted industrial vacuum, clearing your home of harmful dust, dirt and debris. Once complete, we clean up and visually inspect the inside of your furnace
DRYER VENT CLEANING
Unclean or clogged dryer vents are one of the most leading causes of house fires today. Having your dryer vent cleaned on a regular basis will ensure that your vents are clear of lint and debris, allowing your dryer to work more efficiently. As well as greatly reduce your risk for a dryer vent fire.
AIR CONDITIONER COIL CLEANING
The A/C coil for your air conditioner are inside the furnace and require regular maintenance and cleaning in order to ensure that your unit is functioning properly, while saving on cooling costs. A Breathe Easy team member will clean dirt, debris, and ice from your A/C coil.
WOOD BURNING FIREPLACE & CHIMNEY SWEEP
If you have a wood burning fireplace, you will need to ensure that these also have a regular cleaning. Depending on the type of fireplace you have, your cleaning will include things like a chimney sweep for dirt and debris, as well as ensuring that all flames and smoke are properly vented from your house. Most importantly, ensuring that your fireplace is not a fire safety hazard.
CENTRAL VAC CLEANING
If you use a central vacuum system, it is recommended that you clean your unit up to 2-4 times per year, emptying the bag, or changing the filter. In addition, Breathe Easy will ensure that the openings throughout your home are free and clear of dirt, dust and debris (including foodstuffs, hair, etc). This will also ensure that any blockages that have made their way into the pipes are properly cleaned out so that your vacuum can run at its top performance.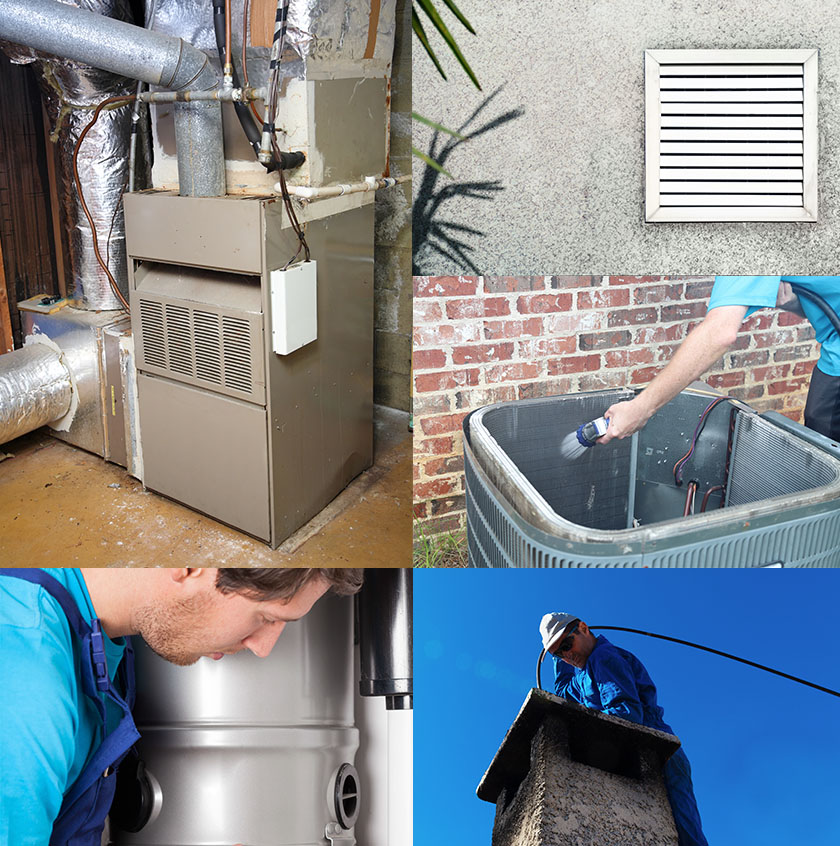 Call us at 780-436-0631 for a Free Estimate
Breathe Easy Furnace Cleaning Ltd., your duct cleaning professionals! 
Servicing Edmonton, Sherwood Park, St. Albert, Leduc and surrounding areas for over 30 years!